Because You Need more than just a website
The bar has never been higher to cut through the noise and connect with today's digital-savvy buyers. Is your website designed to attract and engage with your audience? Are you losing sales to your competitors because of your company's website? 
Your website is the hub of your marketing program. We have more than 20 years of experience, having built hundreds of websites, so we know what works and what doesn't. 
We follow a proven four-step methodology.
Step 1: Explore
We believe every successful project starts with a strong foundation. We ask lots of questions to understand your needs, goals, audience, and desired outcomes. This acts as our road map that we use to ensure we continue in the right direction and successfully reach the destination.
Step 2: Design
We begin by further studying your audience, industry and competition. We brainstorm and conceptualize visual solutions that express your core message. Scrutiny is applied to every choice, from typefaces to color palettes, as we refine ideas and develop them into finished mock ups for you to evaluate.
Step 3: Develop
Once the design concept is approved, we move to the nuts and bolts of the project. Websites are coded and page content is built out. Key features and functionality are implemented. Responsive testing and adjustments are made. In short, we roll up our sleeves and we really "sweat the small stuff."
Step 4: Deploy
We successfully carry the project through delivery but our work doesn't stop there. We work with you to gather feedback, provide support and tie up any remaining details. Our years of experience helps ensure the entire process has gone smoothly and the final result achieves the project's goals.
Our websites are custom-tailored to your brand and consist of modern UX design and features.
Modern UX Design
Your business is unique, so your website should be too. No cookie-cutter templates used here.
Mobile Responsive
Your website is designed to look great across all devices: desktop computers, laptops, tablets and smartphones.
Easy to Update
Log in and easily update content, such as hours, services, staff changes, projects and new photos.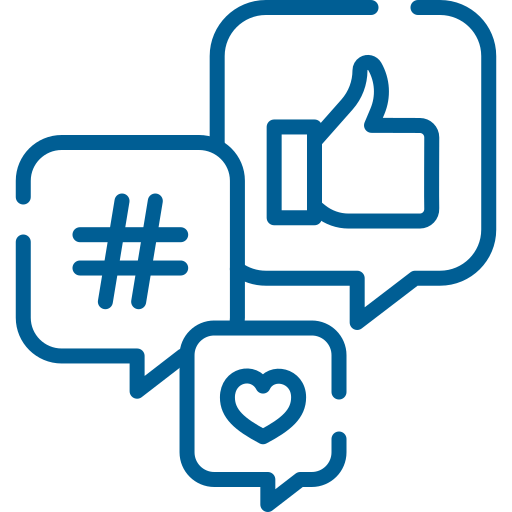 Blog & Social Media
Your website can include a full-featured blog as well as social media links, widgets and sharing tools.
Gallery & Slideshow
Showcase photos of your business, team and projects through photo galleries and interactive slideshows.
Lead Capture Forms
Visitors are encouraged to sign up for email updates, request estimates or consultations or contact with questions.
Fast Load Times
Your website will be optimized for fast page load speed, which will help ensure the best user experience for visitors.
Optimized for Google
Your business is unique, so your website should be too. No cookie-cutter templates used here.
Google Maps
Your website can include an embedded Google map to your location(s) so your customers can easily find you.
Secure Cloud Hosting
We can host your site on our premium, secure servers with SSL and advanced features to keep your website protected.
Google Analytics
Your website will include analytics to see where your traffic comes from, what pages people visit most and much more.
Website Maintenance
We back up your site daily and keep your website software and plug-ins updated to ensure your site runs smoothly.
Over the years we've had the honor of partnering with some amazing clients!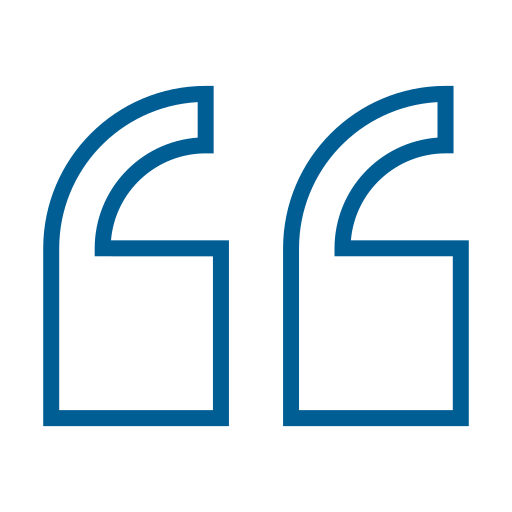 "Brown Creative has helped increase my sales by 71 percent from this time last year. Take the leap. That's what I would say to anybody looking to hire them. Jump on it. It's worth it."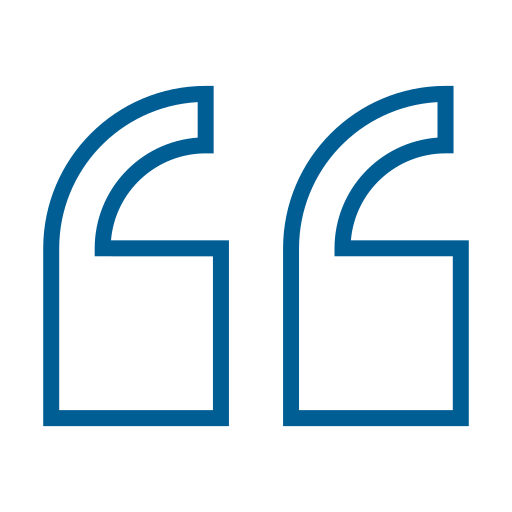 "We needed a stronger digital marketing presence and to reach new customers. Our business has grown across the board in the last two years and Brown Creative has been a strong partner in making this possible."
Darren Overfield
Overfield Leadership, Greensboro, NC
"I worked with Brown Creative to redesign my corporate website and marketing collateral. My main objectives were to find a partner with the necessary creative chops, the technical expertise to design and build a modern website, and the people skills to listen and understand my needs yet push-back appropriately and contribute ideas and original thinking (not be "order-takers"). They exceeded my expectations on all three criteria. I enjoyed working with them and am thrilled with the results!"

Kathleen Deringer
Gastroenterology Associates of the Piedmont, PA
Brown Creative has truly been one of the best experiences we have had working with similar firms! Dani and Lisa were a joy to work with! From the start, we were so impressed with their professionalism, knowledge, and follow-through. Dani went above and beyond providing assistance through every step of the way. Never once did we feel that we were bothering them or that our needs would not be addressed. They were great at offering suggestions and their vast experience definitely showed. We are so pleased and would not hesitate to recommend them to others!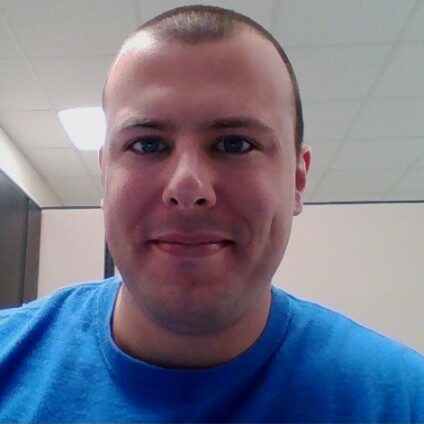 Jake Speaks
Dynamic Machining X Manufacturing
Brown Creative did a fantastic job on our website. They figured out exactly what we needed and made the process as painless as possible.
Sarah Blackburn
Curtis Media, Raleigh, NC
"Neil and the Brown Creative team have been so wonderful to work with over the years on our design projects for print materials, posters and programs and also for our event websites for Curtis Media Group. Their design work is creative and most importantly, they are on-time and quick with any deadline. Great group to work with on our design projects!"
Beverly Hayes
Homebuilders Association of Winston-Salem
"Brown Creative provides a beautiful clean web design combined with top notch service. When you call with a request, you can be assured they will work with you to find solutions. We love our website and appreciate working with professionals in the industry who care about their customers."
Dawn Eads
Shallowford Animal Hospital, Lewisville, NC
"We had a great experience working with Neil and his crew at Brown Creative. They branded a new logo for our business, created a new website, and we are currently working with them on marketing. The turnaround time was quick and the design was fresh and modern, just like we wanted. I definitely recommend Brown Creative for launching a new business. I'm excited to continue working with them to market our business."
Laurette Leagon
Yadkin Valley Chamber of Commerce, Elkin, NC
"In this ever-changing world of technology, we know it is vital to our Chamber's success and sustainability to have the most up-to-date website possible. And that's exactly what we got in a timely and fairly priced fashion from Brown Creative. Our website is more than just the face of the Chamber of Commerce. It's the face of our members, so it's imperative that we have a website that's user friendly, accurate and conveys the appropriate image. They listened carefully and delivered exactly the product our members wanted and deserved."
Christopher Brown
Apex Video Productions, Advance, NC
"I highly recommend Brown Creative. They took our old website and created a really modern website that is beautiful and works great. They are an amazingly talented group of people that really care about their work and their clients."
Rebel Good
Surry Publishing Group, Mt Airy, NC
"Neil is a talented and creative graphic designer with the highest professional standards. He has a facility for taking complex assignments/jobs and breaking them into easily manageable and understandable processes. I would not hesitate to entrust him with any design work, having utmost confidence that it would be delivered on time, on budget and with striking originality."
Nick Antonecchia
United Plastics Corporation, Mt Airy, NC
"Brown Creative's ability to really listen to our product strategy and convert it into creative websites, packaging, advertising, point-of-sale and SEO has resulted in the successful placement of these products with major retailers and distributors in the United States, Canada and Europe. They have no doubt created packaging that communicates and closes the sale at retail. Neil, you have made a significant difference in our efforts to build a new consumer products company for which we will be forever grateful. Thank you for all your creativity, on-time delivery, and, quality of work!"
Kevin Fuschich
GMAC Insurance, Winston-Salem, NC
"Neil is a marketing whiz. I've seen him do great work in just about every marketing channel…print, web, packaging, etc. Design, messaging, web stuff, consulting… If you need help with your marketing, no matter the scope, I'd highly recommend Neil and the Brown Creative Group team."
Brandon Uttley
Go For Launch, Charlotte, NC
"Neil is a rare talent, combining the skills of traditional print graphic design with advanced web design. More importantly, he is an astute observer of communications and helps clients utilize the best mix of online and offline vehicles. As an entrepreneur himself, Neil is also mindful of his clients' budgets and ROI."
Brook Corwin
Surry Publishing Group, Mt Airy, NC
"Having worked with Neil on multiple projects for multiple brands, I can attest to the remarkable consistency, clarity, and quality of his design work. Neil's designs can adapt to a wide variety of communications goals and objectives while maintaining the clean, colorful and user-friendly elements that distinguish all of his work."
Denise Lyon
Lumini Bodyworks & Microspa, Elkin, NC
"Thanks to Neil and his team for taking us to the next step in our business. We're so proud now to tell folks about our website and other marketing materials…Neil really captured the image we wanted to present to our clients! We are getting lots of bookings from people finding our website! YAY!"
Michael W. Carels
Carelli Studios, Vancouver, Canada
"Neil has a very good appreciation for the finer details. I'm always impressed by the quality and attention he puts into his projects. His strong work ethic combined with his desire to please clients creates a very good working relationship. I highly recommend Neil as a trustworthy person to do deliver great work."
Rebecca Zwar
Marketing Geeks, Michigan
"It is always a pleasure to work with Neil. His enthusiasm, sensitivity and design sense, coupled with a deep knowledge of viral communications, makes him the perfect "go-to" design consultant."
Leighanne Martin Wright
Foothills Arts Council, Elkin, NC
"As executive director of the Foothills Arts Council, I was tasked with revamping their outdated website. I immediately went to Brown Creative to make the arts council vibrant, attractive and reflective of the great things the organization does. They created for us a gorgeous, user-friendly site!"
Dr. Scott Mills
Carolina Hearing Doctors, Winston-Salem, NC
"Neil and his team are great at creating a branded message and then spreading that message using a variety of marketing avenues. We have used them for print, web, email and then also creating an inbound presence that allows us to better interact with people who respond to our messages. They have a great creative eye and have been willing to work elbow to elbow with me on projects where I want a lot of input but also run on their with projects that I just don't have time for. I also appreciate their professionalism and humility — an uncommon combination in the marketing world today."
Looking for pricing information?
Download our 'Website Pricing Guide'
As you can imagine, there can be a wide range of prices for website design—and often the answer is, "it depends." So we put together this helpful guide as a starting point on what you can expect to budget for your next website from Brown Creative.